Arsenic Found In American Food And Wine, Studies Show
Last updated Oct. 4, 2015
Approved by: Krish Tangella MD, MBA, FCAP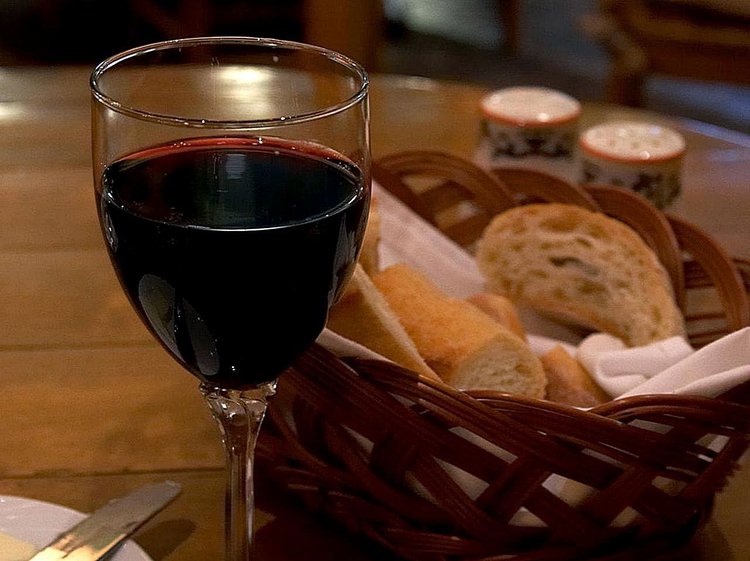 "When taken in the context of consumption patterns in the U.S., the pervasive presence of arsenic in wine can pose a potential health risk to regular adult wine drinkers."
---
Two studies from the University of Washington in the USA reviewed and investigated the levels of arsenic in several common food items as well as some red wines made in the top four key wine-producing states in the country. The studies found that levels of arsenic in several food and wines exceed the standards set by US Environmental Protection Agency (EPA).
Metalloid arsenic belongs to the family of heavy metals and naturally occurs in rocks, soil, plants, and animals. Arsenic is commercially used as a wood preservative, in soaps, paints, and pesticides. Arsenic could enter drinking water through the ground or run-off of surface water into reservoirs. Arsenic is reported to have short- and long-term health effects. The short-term effects may include stomachache, nausea, vomiting, and cramping. Long-term effects include developmental abnormalities, liver and kidney damage, increased risk of infections, and potentially, cancer.
The two studies being reported here reviewed levels of arsenic in several common food items, as well as investigated red wine made in California, Washington, Oregon, and New York. Red wine was tested because it includes the skin of grapes in the winemaking process (Arsenic tends to concentrate in the grape skin). The studies show that:
Arsenic is detected in several foods and beverages such as rice, seafood, apple juice, milk, broth, baby formula milk, and cereal bars.

A person eating contaminated rice could get the maximum recommended dose from that single source.

The highest arsenic poisoning in the food items analyzed by the study belonged to infant formula prepared with organic brown rice syrup. Infants eating a large amount of formula could ingest up to 10 times the recommended maximum dose on a daily basis.

Among wines tested, all samples contained arsenic levels exceeding standards set by the EPA for drinking water (10 parts per billion or ppb).

The average Arsenic detected in red wine samples was 23.3 ppb.

Some wines contained arsenic levels as high as 76 ppb.

A co-contaminant to arsenic was lead, which was detected in 58% of the samples tested (The amounts of lead were within the limits set by EPA).

The highest arsenic levels were found in red wines from Washington State.

The lowest arsenic levels were observed in red wines originating from Oregon.
The author states, "When taken in the context of consumption patterns in the U.S., the pervasive presence of arsenic in wine can pose a potential health risk to regular adult wine drinkers."
However, unless one is a heavy drinker, the levels of arsenic found in red wines tested (with some exceptions) should not pose a health risk, according to the author. Nevertheless, people need to be careful and pay attention to what they eat and get the whole picture. Says Dr. Wilson (the author), "…consumers need to look at their diets as a whole. If you are eating a lot of contaminated rice, organic brown rice syrup, seafood, wine, apple juice — all those heavy contributors to arsenic poisoning — you should be concerned, especially pregnant women, kids and the elderly."
Dr. Wilson concludes, "My goal is to get people away from asking the question 'who do we blame?' and instead offer consumers a better understanding of what they're ingesting and how they can minimize health risks that emerge from their diets."
Written by Mangala Sarkar, Ph.D.
Primary References
Wilson, D. (2015). Arsenic Consumption in the United States. Journal of Environmental Health, 78(3), 8-14.
Wilson, D. (2015). Arsenic Content in American Wine. Journal of Environmental Health, 78(3), 16-22.
Arsenic found in many U.S. red wines, but health risks depend on total diet. (n.d.). Retrieved October 1, 2015, from http://www.washington.edu/news/2015/09/29/arsenic-found-in-many-u-s-red-wines-but-health-risks-depend-on-total-diet/
Additional References
Basic Information about the Arsenic Rule. (n.d.). Retrieved October 1, 2015, from http://water.epa.gov/lawsregs/rulesregs/sdwa/arsenic/Basic-Information.cfm  
Arsenic. (n.d.). Retrieved October 1, 2015, from
http://www.cancer.org/cancer/cancercauses/othercarcinogens/intheworkplace/arsenic
Reviewed and Approved by a member of the DoveMed Editorial Board
First uploaded: Oct. 4, 2015
Last updated: Oct. 4, 2015