West Nile Virus (CSF) Test
Last updated May 10, 2019
Approved by: Krish Tangella MD, MBA, FCAP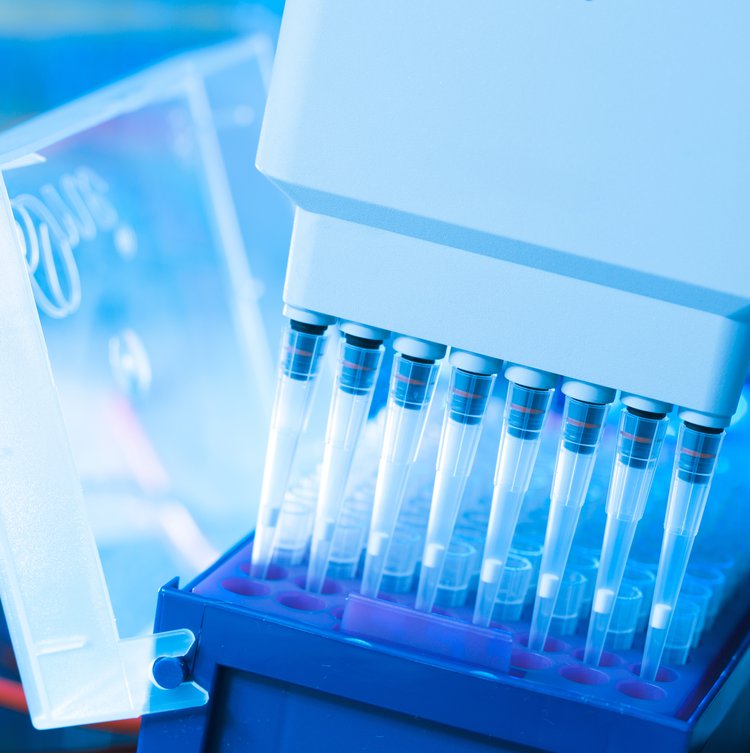 The West Nile Virus (CSF) Test detects the presence of West Nile virus in the cerebrospinal fluid (CSF).
---
What are the other Names for this Test? (Equivalent Terms)
West Nile Virus Antibody Cerebrospinal Fluid Test
WNV CSF Test
WNV NAAT CSF Test
What is West Nile Virus (CSF) Test? (Background Information)
The West Nile virus (WNV) causes West Nile fever. The virus is transmitted through mosquitos that have bitten infected birds or humans
Humans cannot spread the disease because, unlike birds, they do not develop a large enough quantity of virus in their blood for a mosquito to transfer the virus
West Nile virus is also rarely transmitted through organ transplants, breast-feeding, pregnancy, and blood transfusions. It is not transmitted through eating infected meat or from one individual to another
Only 20% of infected individuals develop West Nile fever upon infection by the West Nile virus. This occurs between 3-14 days after infection and lasts a period of 3-6 days, usually without the need for significant medical intervention
Individuals with compromised immune systems, such as the elderly adults and those undergoing immunosuppressive therapy (for various health conditions), may suffer nervous system complications
The West Nile Virus (CSF) Test detects the presence of West Nile virus in the cerebrospinal fluid (CSF). This can be done in either of the two ways outlined below:
Antibody testing: It can help detect the levels of WNV-specific IgM or IgG antibodies, two of the bodily defense proteins. IgM levels spike rapidly and indicate an ongoing infection, whereas IgG levels rise gradually and indicate recent (if IgM levels are high) or past (if IgM levels are low or zero) infection
Nucleic acid amplification testing (NAAT): It can help detect the presence of WNV-specific RNA, which the virus possesses, in the way that human cells contain human-specific DNA
What are the Clinical Indications for performing the West Nile Virus (CSF) Test?
Following are the clinical indications for performing the West Nile Virus Cerebrospinal Fluid Test:
The presence of flu-like symptoms in individuals living in West Nile virus active areas
Headache
Fever, chills
Nausea, vomiting
Muscle weakness, neck stiffness
Rashes
Altered mental status
Tremors
Paralysis
How is the Specimen Collected for West Nile Virus (CSF) Test?
Following is the specimen collection process for West Nile Virus (CSF) Test:
Sample required: Cerebrospinal fluid
Process: Insertion of a thick needle into the lower back (a procedure called spinal tap).
Preparation required: No special preparation is needed prior to the test.
What is the Significance of the West Nile Virus (CSF) Test Result?
A positive West Nile Virus CSF Test result indicates an infection with the West Nile virus, if symptoms are present
The laboratory test results are NOT to be interpreted as results of a "stand-alone" test. The test results have to be interpreted after correlating with suitable clinical findings and additional supplemental tests/information. Your healthcare providers will explain the meaning of your tests results, based on the overall clinical scenario.
Additional and Relevant Useful Information:
The West Nile virus was first identified in Uganda in 1937. It then spread to Egypt and Israel by the 1950s and to the United States in 1999, where it caused 18 deaths from 149 reported cases
Certain medications that you may be currently taking may influence the outcome of the test. Hence, it is important to inform your healthcare provider of the complete list of medications (including any herbal supplements) you are currently taking. This will help the healthcare provider interpret your test results more accurately and avoid unnecessary chances of a misdiagnosis.
The West Nile virus encephalitis is a viral disease, which can cause an inflammation or swelling of the brain
The following article link will help you understand West Nile virus encephalitis:
http://www.dovemed.com/diseases-conditions/west-nile-virus-encephalitis/
References and Information Sources used for the Article:
Lab Tests Online (2014, June 17). Retrieved July 7, 2015 from http://labtestsonline.org/understanding/analytes/west-nile/

Madigan, M. T. (2012). Brock biology of microorganisms (13th ed.). San Francisco, CA: Benjamin Cummings.
Reviewed and Approved by a member of the DoveMed Editorial Board
First uploaded: July 10, 2015
Last updated: May 10, 2019