Home Tests
Last updated Oct. 28, 2018
Approved by: Maulik P. Purohit MD, MPH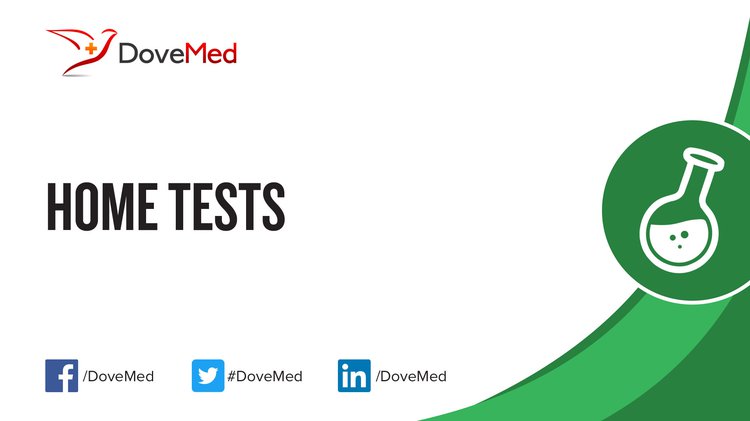 Home Tests are US FDA-approved laboratory testing kits that an individual can purchase over the counter.
---
What are the other Names for this Test? (Equivalent Terms)
In Vitro Diagnostic Over-The-Counter Tests
IVD OTC Tests
What is Home Tests? (Background Information)
Home Tests are US FDA-approved laboratory testing kits that an individual can purchase over the counter. The FDA assures that many of the tests that have passed inspection are of satisfactory quality and easy to use
Home Tests offer the individual increased privacy, speed, convenience, control, and, in some cases, value. Some Home Tests involve sending samples to a laboratory and awaiting the results
There may be downsides to an individual performing a medical test himself/herself versus having the test done by a trained clinician. These potentially include inadequate techniques and erroneous interpretation of results
Whether the benefits of Home Testing outweigh its risks is up to the individual, or more accurately to the consumer, to discern. However, Home Testing is a rising trend and industry
What are the Clinical Indications for performing the Home Test?
Following are the clinical indications for performing Home Tests:
Monitoring heart disease risk
Monitoring substance abuse
Monitoring smoking status
Monitoring diabetes
Fatigue
Infertility
Fever-like symptoms
Pale appearance
Trouble breathing
Missed periods
Painful urination; frequent urination
To check for pregnancy
How is the Specimen Collected for Home Test?
Following is the specimen collection process for Home Tests:
Sample required: Blood (mostly), urine, or stool
Process:
Pricking one's finger for a sample of blood
Urination into a sterile container for urine sample
Defecation into a sterile container for a stool sample
Preparation required: Generally, no special preparation is needed prior to the test.
What is the Significance of the Home Test Result?
Refer to individual Home Tests reference material for proper interpretation of the results
Please consult your healthcare provider or family physician, before making decisions based on the interpretations of a Home Laboratory Test
The laboratory test results are NOT to be interpreted as results of a "stand-alone" test. The test results have to be interpreted after correlating with suitable clinical findings and additional supplemental tests/information. Your healthcare providers will explain the meaning of your tests results, based on the overall clinical scenario.
Additional and Relevant Useful Information:
The list of approved Home Tests is growing annually, and can be found at the US Food and Drug Administration website - http://www.fda.gov
Certain medications that you may be currently taking may influence the outcome of the test. Hence, it is important to inform your healthcare provider, the complete list of medications (including any herbal supplements) you are currently taking. This will help the healthcare provider interpret your test results more accurately and avoid unnecessary chances of a misdiagnosis.
References and Information Sources used for the Article:
Lab Tests Online (2011, November 17). Retrieved July 13, 2014 from http://labtestsonline.org/understanding/analytes/hometesting/

U.S. Food and Drug Administration (2014, May 26). OTC - Over the counter. Retrieved July 13, 2014, from http://www.accessdata.fda.gov/scripts/cdrh/cfdocs/cfIVD/Search.cfm
Reviewed and Approved by a member of the DoveMed Editorial Board
First uploaded: July 19, 2014
Last updated: Oct. 28, 2018