Chromogranin A Blood Test
Last updated Aug. 28, 2016
Approved by: Maulik P. Purohit MD MPH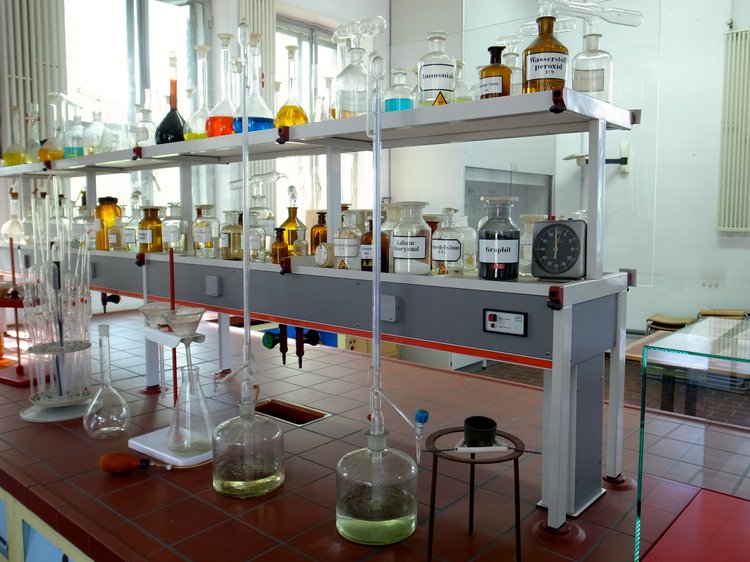 The Chromogranin A Blood Test is a test to assess the levels of chromogranin A in blood. It is used to diagnose neuroendocrine disorders, including certain types of cancers.
---
What are the other Names for this Test? (Equivalent Terms)
CgA Blood Test
Parathyroid Secretory Protein 1 Blood Test
What is Chromogranin A Blood Test? (Background Information)
Chromogranin A (CgA) is a protein secreted by certain hormone-producing cells, called the neuroendocrine cells. It regulates the activity of endocrine, paracrine, and autocrine responses
Cells that release hormones are called, endocrine cells. If they receive input from neurons, they are called neuroendocrine cells. Hormones are chemical messengers that travel through the blood and can affect cells, far from the original cell
Paracrine cells release chemical messengers in the surrounding medium. They only affect nearby cells. Autocrine cells release chemical messengers that only affect them
Neuroendocrine cells are concentrated in organs known for their hormone production. These include the pancreas, adrenal glands, and thyroid gland, as well as other glands
Neuroendocrine cells release chromogranin A along with their hormones, to help regulate their hormones' activity. Chromogranin A inhibits the functions of the original endocrine cells, along with the functions of paracrine and autocrine cells
Blood chromogranin A levels corresponding to normal hormonal processes in a healthy person, are relatively low. However, in the presence of hormone-secreting neuroendocrine tumors, chromogranin A levels can rise significantly
The Chromogranin A Blood Test is a test to assess the levels of chromogranin A in blood. It is used to diagnose neuroendocrine disorders, including certain types of cancers
What are the Clinical Indications for performing the Chromogranin A Blood Test?
Following are the clinical indications for performing a Chromogranin A Blood Test:
Monitor treatment of neuroendocrine disorder
Elevated heart rate
Excessive sweating
Weight loss
Pain in the upper abdomen or back (flank pain)
Anxiety
Pale appearance
Persistent headache
How is the Specimen Collected for Chromogranin A Blood Test?
Following is the specimen collection process for Chromogranin A Blood Test:
Sample required: Blood
Process: Insertion of a needle into an arm vein.
Preparation required: No special preparation is needed prior to the test.
What is the Significance of the Chromogranin A Blood Test Result?
High chromogranin A levels may indicate:
Carcinoid tumor
Pheochromocytoma
Insulinoma
Undetermined neuroendocrine disorder or tumor
The laboratory test results are NOT to be interpreted as results of a "stand-alone" test. The test results have to be interpreted after correlating with suitable clinical findings and additional supplemental tests/information. Your healthcare providers will explain the meaning of your tests results, based on the overall clinical scenario.
Additional and Relevant Useful Information:
Chromogranin A levels are directly related to the mass of a tumor, but not to its severity
The American Cancer Society states that 11,000-12,000 neuroendocrine tumors are diagnosed each year, in the United States
Certain medications that you may be currently taking may influence the outcome of the test. Hence, it is important to inform your healthcare provider, the complete list of medications (including any herbal supplements) you are currently taking. This will help the healthcare provider interpret your test results more accurately and avoid unnecessary chances of a misdiagnosis.
What are some Useful Resources for Additional Information?
DoveMed is currently working to bring you additional resources.
Please sign up by creating a DoveMed account to receive periodic notification on information updates.
References and Information Sources used for the Article:
Hendy, G. N. (1995). Chromogranin A. Clinical and Investigative Medicine, 18(1), 47-65.
Lab Tests Online (2012, November 8). Retrieved June 7, 2014 from http://labtestsonline.org/understanding/analytes/chromogranin/
Martini, F., Nath, J. L., & Bartholomew, E. F. (2012). Fundamentals of anatomy & physiology (9th ed.). San Francisco: Benjamin Cummings.
Reviewed and Approved by a member of the DoveMed Editorial Board
First uploaded: June 12, 2014
Last updated: Aug. 28, 2016