CA-125 Test
Last updated July 23, 2019
Approved by: Krish Tangella MD, MBA, FCAP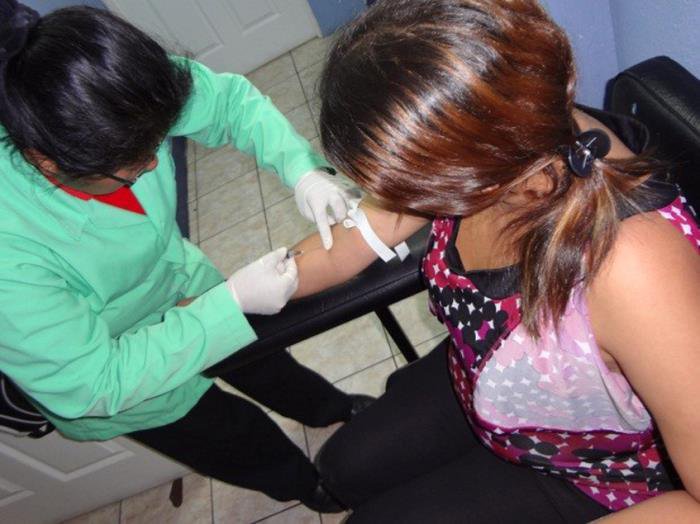 CA-125 Test is a test to detect and measure the amount of CA-125 (Cancer Antigen 125), a tumor marker, in blood.
---
What are the other Names for this Test? (Equivalent Terms)
CA 125 Tumor Marker Test
Cancer Antigen 125 Test
Mucin16 Test
What is CA-125 Test? (Background Information)
CA-125 Test is a test to detect and measure the amount of CA-125 (Cancer Antigen 125), a tumor marker, in blood
CA-125 is a protein present on the surface of most types of ovarian cancer cells and can be detected in the blood, if ovarian cancers are present in women
CA-125 Test is used for screening women who have a very high risk of developing ovarian cancer based on their family history or their genetic makeup. It is also used in early detection of ovarian cancer in suspected cases
Through serial measurements, CA-125 Test is also used to monitor ovarian cancer once it is diagnosed, and to evaluate the effectiveness of treatment
However, this test is not used for screening of ovarian cancer among the general population, as the levels of CA-125 are found to be increased in certain noncancerous condition
What are the Clinical Indications for performing the CA-125 Test?
CA-125 Test is not recommended for the routine screening of ovarian cancer in the general population as the CA-125 levels can rise in different conditions, giving false positive results
It is ordered along with other investigations (such as ultrasound) by the healthcare provider in cases where there is a high risk of development of ovarian cancer, based on family history or genetic make-up
If CA-125 levels are found to be elevated along with ultrasound findings, it strongly points towards the presence of ovarian cancer. Other tests and investigations are ordered to form a definitive diagnosis
Some of the signs and symptoms of ovarian cancer are:

Abnormal vaginal bleeding or discharge
Pain in the pelvic or abdominal area
Back pain
Changes in toilet habits
Bloating
Diarrhea

It is likely to be ordered by a healthcare provider in cases where ovarian, endometrial, fallopian tube, or peritoneal cancer, is suspected based on signs and symptoms
CA-125 Test may also be ordered if there is a pelvic mass, in order to determine the cause
CA-125 Test is also used when the patient is receiving treatment for ovarian cancer, to evaluate the response to treatment, or to monitor cancer recurrence
How is the Specimen Collected for CA-125 Test?
Sample required: Blood
Process: Insertion of needle into a vein (arm).
Preparation required: None
What is the Significance of the CA-125 Test Result?
Normal reference value of CA-125 is <35 U/mL ('U' is not defined). Serial measurements of CA-125 levels are done for accuracy
About 80% of women with advanced ovarian cancer and 50% of women with early ovarian cancer, show elevated levels of CA-125
The test is generally ordered along with other tests and investigations before the treatment is started and then ordered periodically to monitor the effect of treatment. Constant or increasing levels of CA-125 signify progression of the cancer, despite treatment
The test is also ordered at regular intervals after successful treatment to monitor the return of cancer (if any). Increasing levels, after successful treatment, signify return of the cancer
If the levels start decreasing after initiation of treatment, it usually signifies effective therapy and response to treatment.
Elevated levels of CA-125 may also be found in some other non-cancerous conditions, such as pregnancy, menstruation, ovarian cyst, endometriosis, pelvic inflammatory disease, and liver disease (cirrhosis, hepatitis). Clinical signs and symptoms and other testing will help establish definitive diagnosis in all cases
It is also to be noted that not all cases of ovarian cancers results in increasing levels of CA-125. Thus, it is not used as tumor marker, in those cases. Sometimes, the test may be repeated when clinical suspicion is very high
The laboratory test results are NOT to be interpreted as results of a "stand-alone" test. The test results have to be interpreted after correlating with suitable clinical findings and additional supplemental tests/information. Your healthcare providers will explain the meaning of your tests results, based on the overall clinical scenario.
Additional and Relevant Useful Information:
Some other types of cancer can also result in high levels of CA-125 such as cancer of the pancreas, stomach, esophagus, liver, breast, colon or lung
CA-125 Test results may be distorted in individuals receiving medications to treat cancer, radioactive scan, or abdominal surgery 
Certain medications that you may be currently taking may influence the outcome of the test. Hence, it is important to inform your healthcare provider, the complete list of medications (including any herbal supplements) you are currently taking. This will help the healthcare provider interpret your test results more accurately and avoid unnecessary chances of a misdiagnosis.
References and Information Sources used for the Article:
http://ovariancancer.jhmi.edu/ca125qa.cfm (accessed on 04/25/2013)

http://labtestsonline.org/understanding/analytes/ca125/tab/test (accessed on 04/25/2013)

http://www.nlm.nih.gov/medlineplus/ency/article/007217.htm (accessed on 04/25/2013)

http://www.ocrf.org/index.php?option=com_content&view=category&layout=blog&id=160&Itemid=482 (accessed on 04/25/2013)
Reviewed and Approved by a member of the DoveMed Editorial Board
First uploaded: Sept. 3, 2013
Last updated: July 23, 2019