Lymph Node Tuberculosis
Last updated Oct. 30, 2020
Approved by: Maulik P. Purohit MD, MPH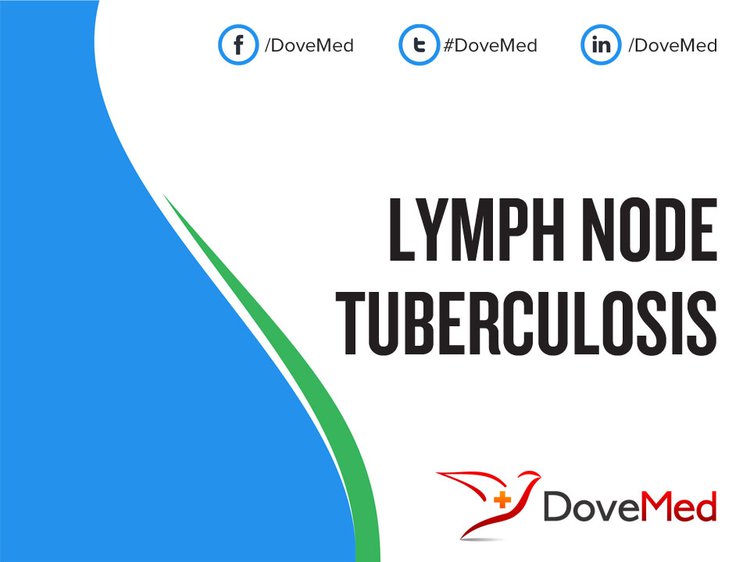 Scrofula is tuberculous infection of the lymph nodes in the neck.
---
The topic Lymph Node Tuberculosis you are seeking is a synonym, or alternative name, or is closely related to the medical condition Scrofula.
Quick Summary:
The most common form of tuberculosis is pulmonary tuberculosis in which the lungs are primarily affected. Scrofula is tuberculous infection of the lymph nodes in the neck. The condition is also known as Lymph Node Tuberculosis
Scrofula usually affects individuals with compromised immune system, such as HIV patients and those taking immunosuppressant medications (for various health reasons)
The tuberculous infection spreads to different parts of the body through blood or lymph in immuno-compromised individuals. This may also lead to infection of the lymph nodes, called lymphadenitis. When the size of the lymph nodes increases, it causes erosion of the overlying skin and leads to drainage of purulent material
The causative organisms differ in adults and children. Disseminated infection occurs with Mycobacterium tuberculosis (a pathogenic bacterium) in adults and nontuberculous mycobacterium, which includes Mycobacterium scrofulaceum and/or Mycobacterium avium, in children
The most important symptom of Scrofula is the presence of a firm, rubbery, neck swelling. The condition may be diagnosed through a fine needle aspiration test of the affected lymph node
The treatment may involve both medical and surgical interventions, depending upon the infecting organism. The prognosis of Scrofula is very good with appropriate treatment
Please find comprehensive information on Scrofula regarding definition, distribution, risk factors, causes, signs & symptoms, diagnosis, complications, treatment, prevention, prognosis, and additional useful information HERE.
What are some Useful Resources for Additional Information?
Centers for Disease Control and Prevention (CDC)
1600 Clifton Rd. Atlanta, GA 30333, USA
Phone: (404) 639-3534
Toll-Free: 800-CDC-INFO (800-232-4636)
TTY: (888) 232-6348
Email: cdcinfo@cdc.gov
Website: http://www.cdc.gov
References and Information Sources used for the Article:
http://www.nlm.nih.gov/medlineplus/ency/article/001354.htm (accessed on 6/19/2017)

http://radiopaedia.org/articles/tuberculous-cervical-lymphadenitis (accessed on 6/19/2017)
Helpful Peer-Reviewed Medical Articles:
Dandapat, M. C., Mishra, B. M., Dash, S. P., & Kar, P. K. (1990). Peripheral lymph node tuberculosis: a review of 80 cases. British Journal of Surgery, 77(8), 911-912.

Campbell, I. A., & Dyson, A. J. (1977). Lymph node tuberculosis: a comparison of various methods of treatment. Tubercle, 58(4), 171-179.

Geldmacher, H., Taube, C., Kroeger, C., Magnussen, H., & Kirsten, D. K. (2002). Assessment of lymph node tuberculosis in northern Germany: a clinical review. CHEST Journal, 121(4), 1177-1182.

Ullah, S., Khan, M. A., Khan, G., Kamal, A., & Begum, N. (2014). Lymph Node Tuberculosis. Journal of Postgraduate Medical Institute (Peshawar-Pakistan), 22(4).

Krag, D. N., Anderson, S. J., Julian, T. B., Brown, A. M., Harlow, S. P., Costantino, J. P., ... & Frazier, T. G. (2010). Sentinel-lymph-node resection compared with conventional axillary-lymph-node dissection in clinically node-negative patients with breast cancer: overall survival findings from the NSABP B-32 randomised phase 3 trial. The lancet oncology, 11(10), 927-933.
Reviewed and Approved by a member of the DoveMed Editorial Board
First uploaded: June 19, 2017
Last updated: Oct. 30, 2020